2 Jan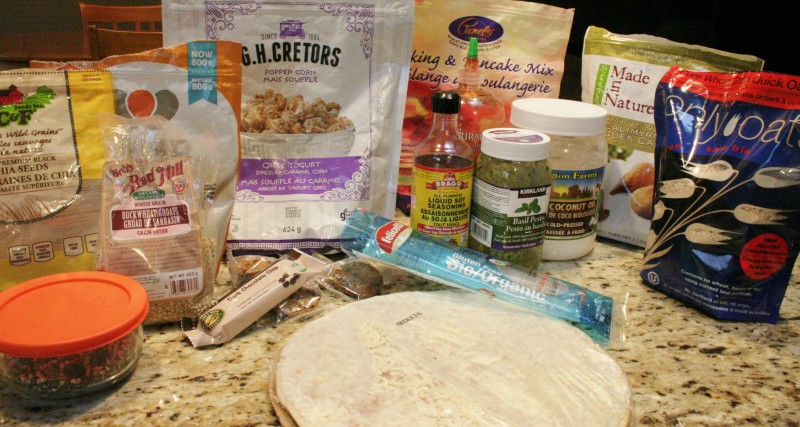 2013 is over and what a year it has been! It's the year Gluten Free Cheri was born for one thing. GFC is a documentation of all the things I've been loving and learning that have kept me sane whilst transitioning into a 100% gluten free life. And in the meantime, it's only because of going gluten free that I've gained a wealth of knowledge about ingredients, products, and companies..I'm so grateful to be so much more aware of what I put in and on my body. This is the year I've had more energy than ever and felt like my body was finally operating properly after adjusting and fine-tuning things over the last 3 years. Unfortunately today has got to be the darkest, rainiest day ever and the picture above reflects that, so sorry!
Here's a roundup of Gluten Free Cheri's, 2013 Gluten Free Winners. These are the products that make eating, gluten free, every.single.day. possible!
Organic Made in Nature Calimyrna Figs// This is probably contrary to the entire gluten free world, but I feel like there are just too many dates and prunes in GF products!  (insert rant: Just because I eat gluten free, does not  mean that I have the taste buds of a 86 year old grandpa! end rant.) But I have discovered that I do indeed love figs! Well,these figs anyways. They are unsulfured, (there are a ton of people in my family that react almost instantly to sulphates in dried fruit and wine.) golden, sun dried figs that melt in your mouth and are as sweet as candy! I might slice them up and serve alongside aged cheese and grilled sausage for a fancy appetizer, or on my Caramelized Onion Fig Pizza, (I'm also posting an upcoming recipe that involves, figs, peanut butter and dark chocolate, divine!), but most times I just eat them straight outta-da bag. They just make eating gluten free and less processed sugar- so delicious!!
Felicetti Rice & Corn Spaghetti// We tried a LOT of different gluten free pastas this year, and we like different ones for different reasons. Some tasted amazing but would glob together and break apart. This pasta is a great spaghetti that won't clump or break apart and doesn't have a strong taste.
Pesto-Fresh// I'm all about making cooking gluten free easier and quicker. I have to suggest keeping some amazing fresh pesto in your fridge at all times. It's kinda my secret weapon. It adds effortless Ka-BOOM to omlettes, soups, pastas, pizzas, sandwiches you name it.
Gluten Free Oats// If you can tolerate oats it's nice to make homemade granola, bars and berry crisps. A safe alternative would be Quinoa Flakes.
Sabatasso's Pizzeria Gluten Free Pizza Crust// This year I discovered this pizza crust and it saved me many a desperate 'what on earth am I going to whip up for dinner in 30 minutes' nights. Sabatasso's have found the gluten free pizza crust secret, and I am happy to say that I don't need to spend hours bothering to make my own anymore! Now if only we could convince them to do a non-dairy version for 2014!
Sky Valley Organic Sriracha// What can I say, I put this stuff on literally everything, breakfast, lunch and dinner, (with the exception being cake I s'poose…)Free from nasty chemicals, it also made it into the Heather's Top Picks category.
Braggs Soy Seasoning// This is the other product that I use in almost every dish, especially gluten free Asian food! It also seasons mac n cheese, scrambled eggs, the list could go on…It's a gluten free fridge essential no doubt about it.
Cold Pressed Virgin Coconut Oil// This is the oil of choice and goes into a lot of the power smoothies that I drink almost daily. It's delicious and good for you.
Chia/Hemp/Buckwheat Seeds// I make my own cheaper version of Holy Crap Cereal with these seeds to eat with unsweetened almond milk. These seeds are very useful sources of vitamins, omegas and proteins that you may be deficient in once you change to a gluten free diet. I add them to smoothies and also make dairy free puddings with them.
GoGo Quinoa Cookies// Love these number one, because they are individually packed, so I pop them in my purse and they are an emergency snack. They also satisfy sweet cravings in a fairly healthy way..
Nature's Path Chocolate Chip Granola Bars// These are still my favorite gluten free granola bars because they don't taste, well, gross. I still haven't found them in Canada so I am savoring my last few precious bars..!
Pamela's Pancake & Baking Mix// You know how much I love to use this baking mix. It will make whatever your baking, a success. I know I should try other brands but I just hate taking the risk when I've found something that's this fool-proof.
G.H. Cretors Greek Yogurt Caramel Popcorn// Oh, this is my total indulgence these days, I mean, sweet popcorn loaded with more sweet yogurt topping initially sounded so gross to me, but this stuff is really addictive. Do yourself a favor and don't even start with this popcorn, or grab a bag, a friend, start up a winter movie and prepare for bliss..(This product is labelled 'no gluten ingredients' but there is potential for cross contamination just so ya know:))
I would love to hear what your 2013 favorite edible product was and why:)
Stay tuned for 2013 Favorite Gluten Free Beauty Products Category as well as 2013 Favorite Recipes!