28 Mar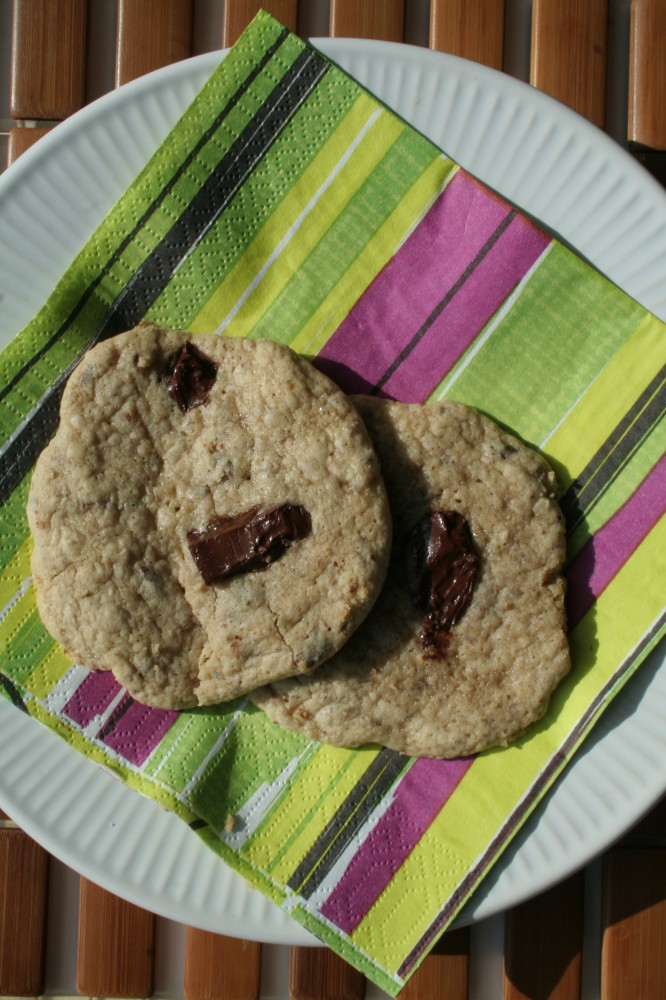 After trying many gluten free chocolate chip cookie recipes, I almost gave up. So many recipes I tried were not yummy. Or I would find an amazing looking cookie recipe and after reading the directions discover that you have to freeze or chill the dough for 24 hrs, not good when you just want a cookie like in 20..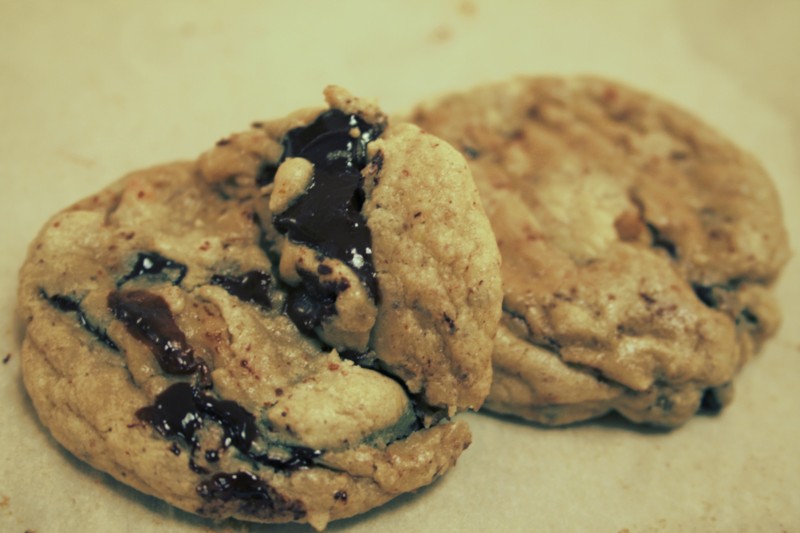 My standards of what tasted like a 'regular' cookie became skewed so I made my husband the judge, he's not one to be tempted by a cookie unless its amazing! This recipe is the one that my husband LOVES. They are so good!
Crispy & Chewy Gluten Free Chocolate Chip Cookie
by Chateleine (More of a chewy cookie, not really that crispy)
 ½ c cornstarch
½ c sorgum flour
¼ c brown rice flour
¼ c ground almonds
2tbsp flax meal
1tsp baking powder
½tsp baking soda
1/2tsp salt
¼ tsp xanthan gum
1 egg
⅔ packed brown sugar
1/4butter at room temp
1tsp vanilla
140g dark chocolate, coarsely chopped or 1 cup dark chocolate chips
Preheat oven to 350F. Line a baking sheet with parchment paper. Whisk cornstarch with flours, almonds, flax meal, baking powder and soda, salt and xanthan gum in a large bowl. Stir in chocolate chunks. Scoop about 1 tbsp dough and roll into a ball. Place in sheet. Repeat!
Bake in centre of oven until edges are golden, 7-8 mins. Remove sheet to a rack and leave for 2 min. Cookies will look undercooked, but will continue to bake as they sit. Transfer to a rack to cool.
 **As you've probably noticed with GF Recipes,  following them precisely is key, and sifting the flours together is a good idea.
Rating:
Gluten Free – Yes
Healthiness – zero hearts on this one!
Easy? – As long as you have all the ingredients this is easy to make
Taste – ❤❤❤❤❤