19 Mar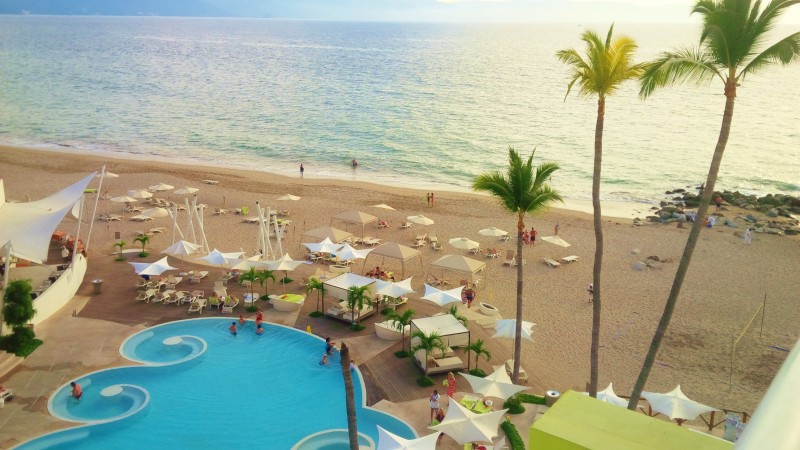 The Hilton Puerto Vallarta
My hubby and I haven't had a proper holiday since our Honeymoon, and were badly in need of some total do nothing-ness. I've always enjoyed All Inclusives in the past, but now that my body attacks itself every time I eat a tiny morsel of gluten, eating at an all inclusive I figured would either be a total dream, or a complete disaster!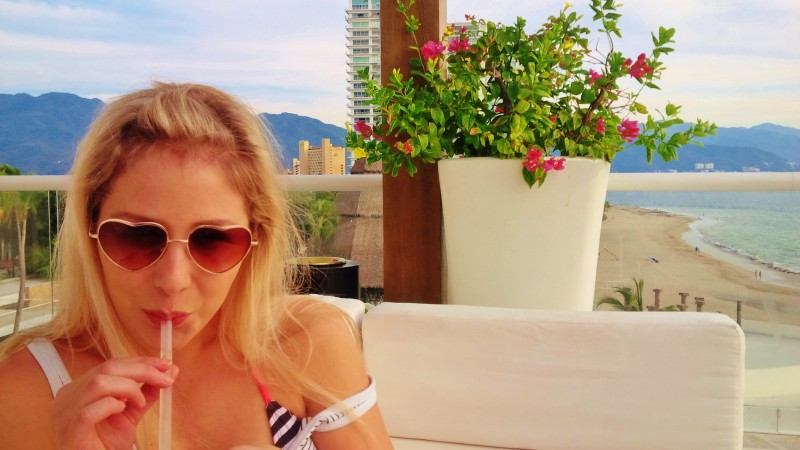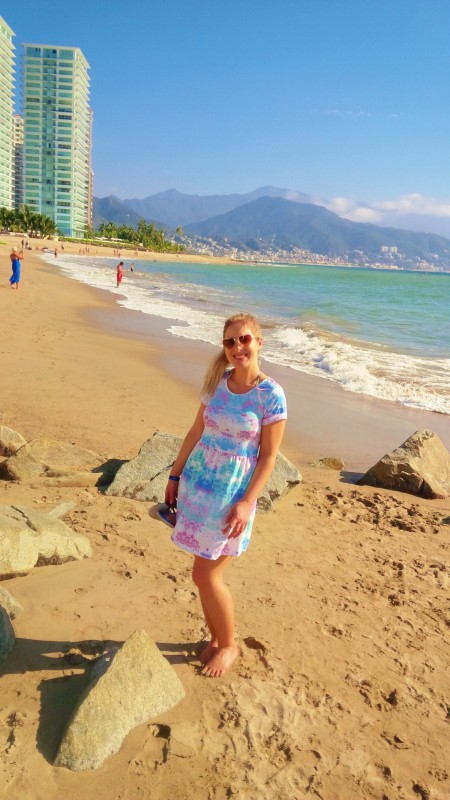 So we hum'd and haw'd..looked at different options such as renting a condo, cooking all our meals, but in the end we decided it was worth the risk because buying food, cooking, dishes, cleaning was not what we were looking for. We finally ended up booking the Hilton in Puerto Vallarta for ten whole days of hopefully- bliss..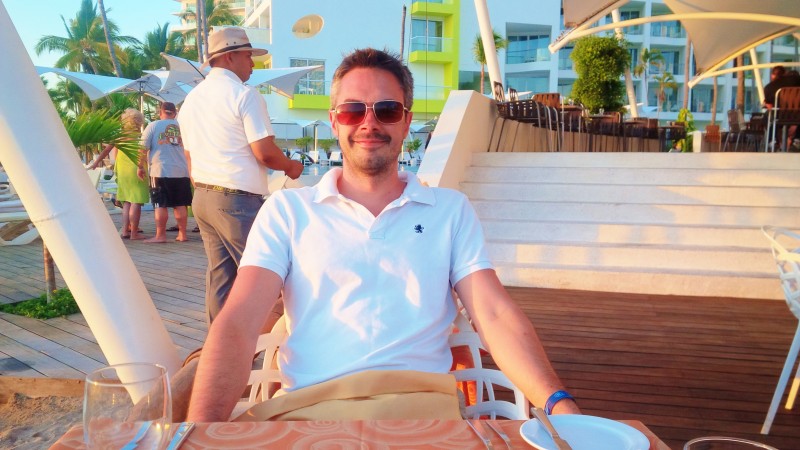 First Meal at the Italian Beachside Restaurant
I emailed the Hilton letting them know about my special diet and they wrote back asking 'what are some things you can eat?' I laughed at that response even though I knew they were being sincere. I was worried that none of the staff would know what gluten was, that the first thing I ate would make me sick for the entire ten days.
Well I'm happy to inform, that I was not sick for the entire ten days, maybe just one and it was kinda my own fault if I'm honest. When I arrived at the Hilton, I realized the pictures didn't even do it justice, it was the most beautiful hotel and grounds I've ever been to. (I highly recommend this boutique-style resort, especially for romantic getaways and family trips.)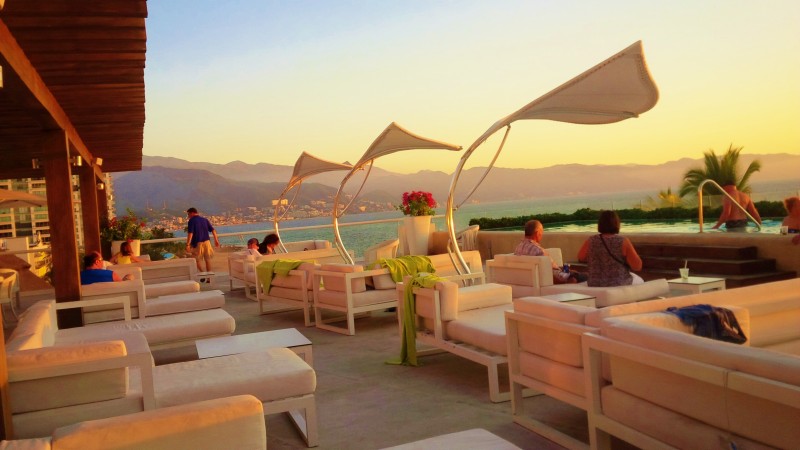 Our first meal was a late lunch at the buffet restaurant. Feeling brave I asked the first staff member I saw about what I could eat. He promptly took me to another man, who then promptly went to the back and brought out the supervisor who spoke excellent english, he then went through the dishes one by one to tell me which ones I could eat. A lot of them were not gluten free, not surprisingly, but I was so happy that the staff seemed more attentive than at a lot of restaurants back home. Cross contamination clearly could be an issue. However the staff really aim to please, I was told that at any time I could request a fresh piece of fish or other meat cooked anyway, with any ingredients that I wanted! The staff recognized me each day, and approached ME about what I could eat without me even having to ask.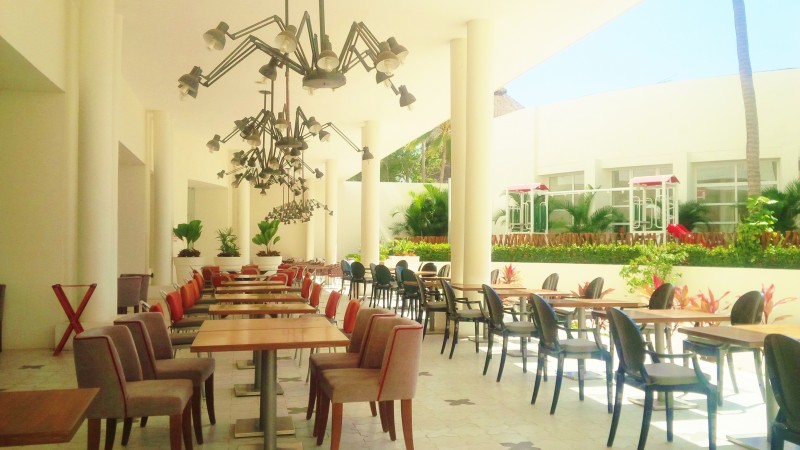 Outdoor Section of the French Restaurant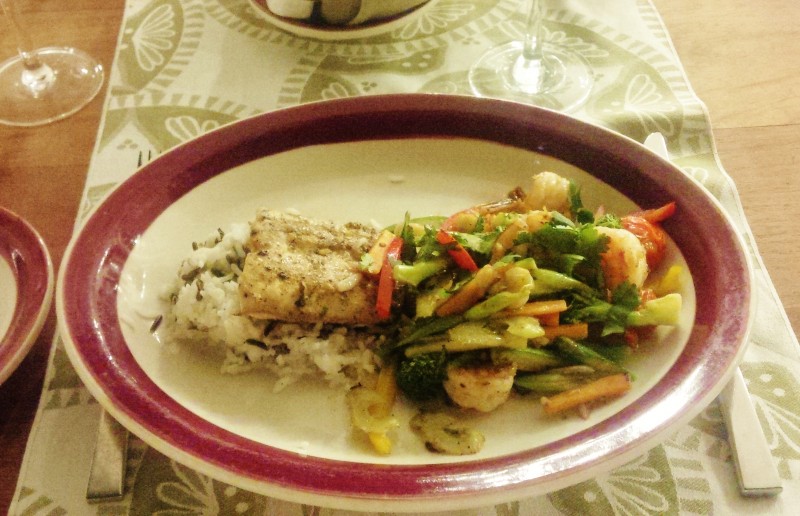 Mahi Mahi & Prawns
At the restaurants, (there are 3), they were so careful. The meals they would end up making me were completely not anything on the menu, since everything seemed to be drenched in gluten! I usually ended up with an extremely clean meal, a nice salad or ceviche to start and fish or steak with veggies were often served for dinner. At the Mexican Restaurant the Italian/Peruvian chef came out and talked with me for 10 minutes about the meal he wanted to make me, coming back repeatedly to make sure I was happy. The service was phenomenal. The last couple days I got lazy and didn't ask about a couple things that I assumed would be safe, and I got sick. DON'T get lazy, persist in asking!!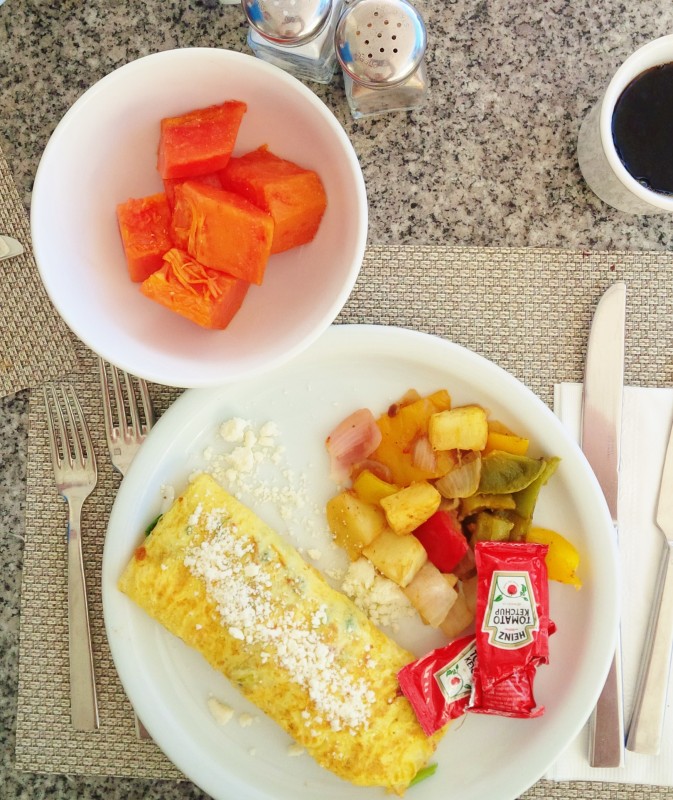 I enjoyed fresh fruit every morning with yogurt or an omelette. Lots of salsa, guac and chips for a snack. An endless array of salads. Rice pudding for dessert or more delicious fruit. I was never left feeling unsatisfied. I had brought a few snacks of my own, (I never go far without Hawkins Cheezies.)  But I actually didn't even touch most of the snacks I had brought. So that must mean they were taking really good care of me right?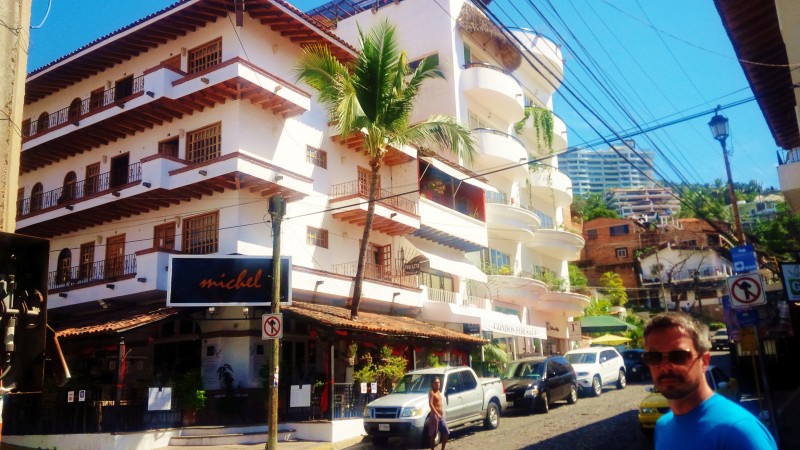 Town
If you are considering an All Inclusive Resort and need to eat gluten free, be sure to choose a resort that is known for fabulous service, that's the key,  5 star resorts are a good start, but even still, be sure to read the reviews and focus on the customer service; do they go above and beyond, cater to the customer, customize; those are key words to look for.. There's never a guarantee of not getting sick, but I'm so happy to have had  my first successful gluten free trip. 'Is that gluten free…?' wasn't monopolizing my thoughts, but rather, 'which book should I read next and what drink would pair with it?' that's about as serious as it got.
Ohh the sunsets…