22 Oct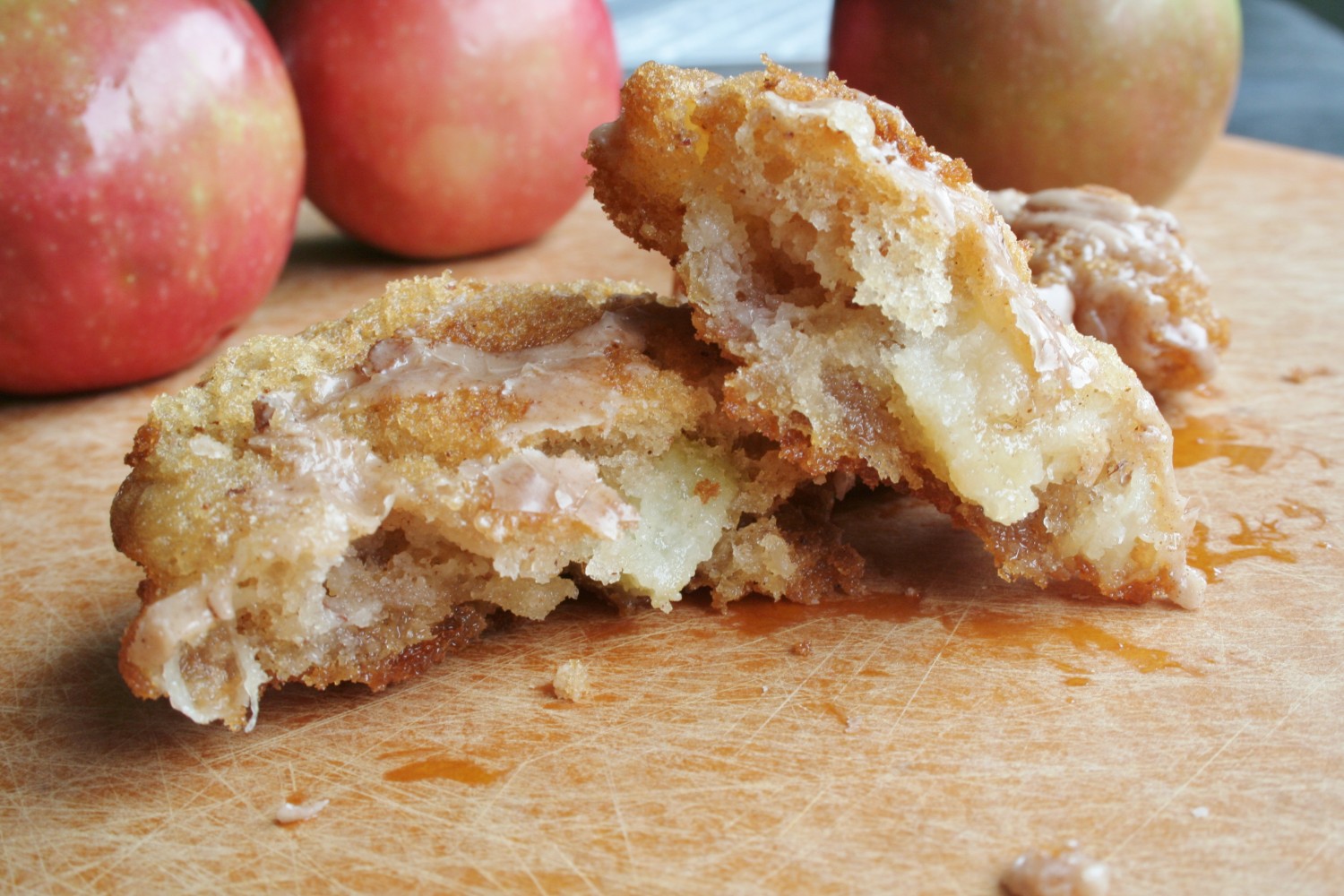 Is apple season more exciting than pumpkin season? Quite possibly… What makes this year extra special is our matured apple tree in the backyard, it sprinkles the ground each day with organic tart + sweet apples. I am stoked to have the predicament of too many apples, because really, there is no such thing, I don't think I've ever tasted something with apples that I didn't like. Hmm…nope can't think of anything….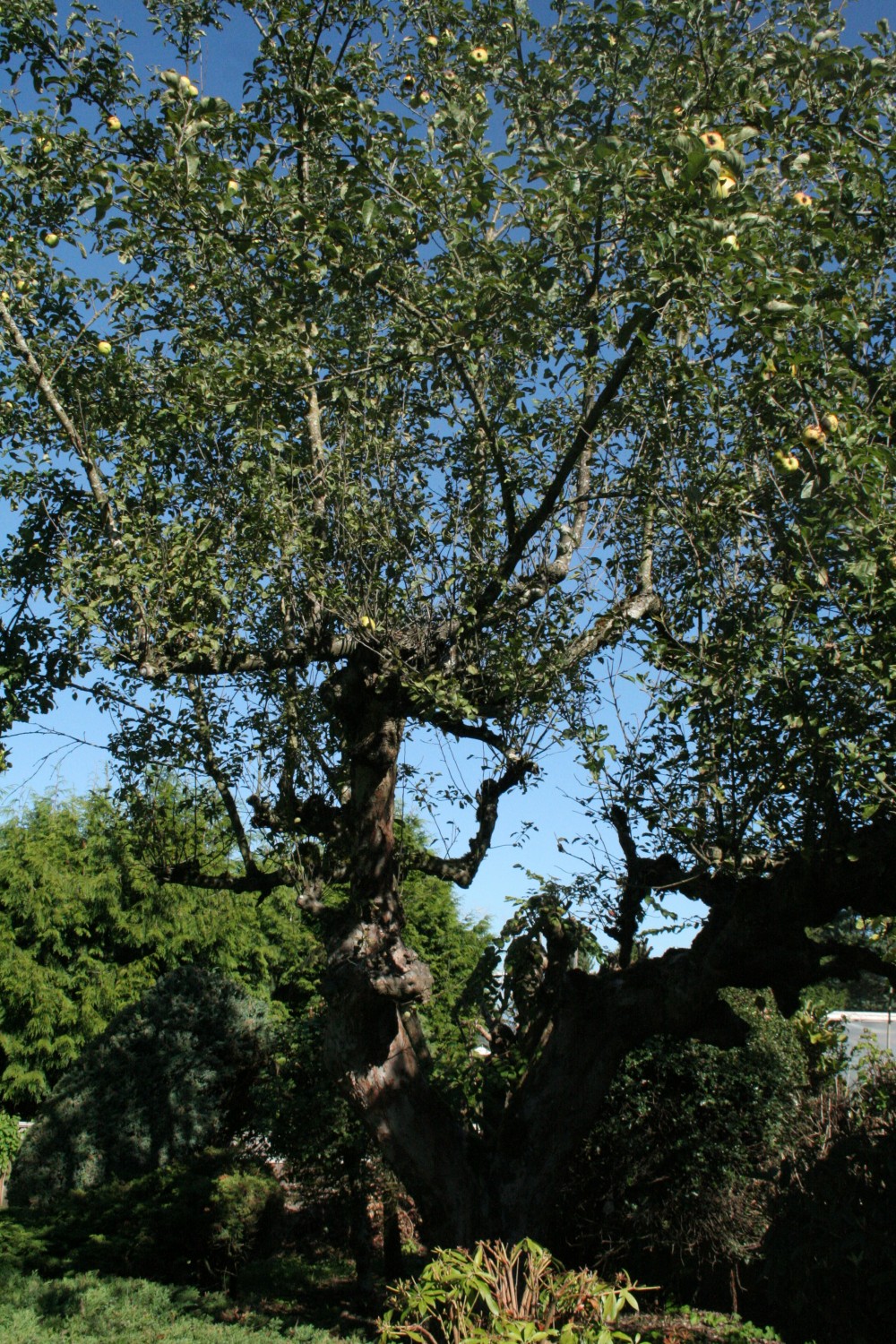 6 months ago I would have said a fritter would never be something I would ever attempt to do gluten free, but then I started using Pamela's Baking Mix…it's inspired me.
 I actually came across this recipe on PamelasProducts.com, it looked easy enough, so I gave it a go. After my husband came home and ate three in a row, I was certain these were a success. Light and fluffy inside, and crispy outside. A good baking flour mix is so important, and I sometimes go to three different stores just to get all the varieties that I like, however when you can just use one product that's really good, you save a lot of time and mullah.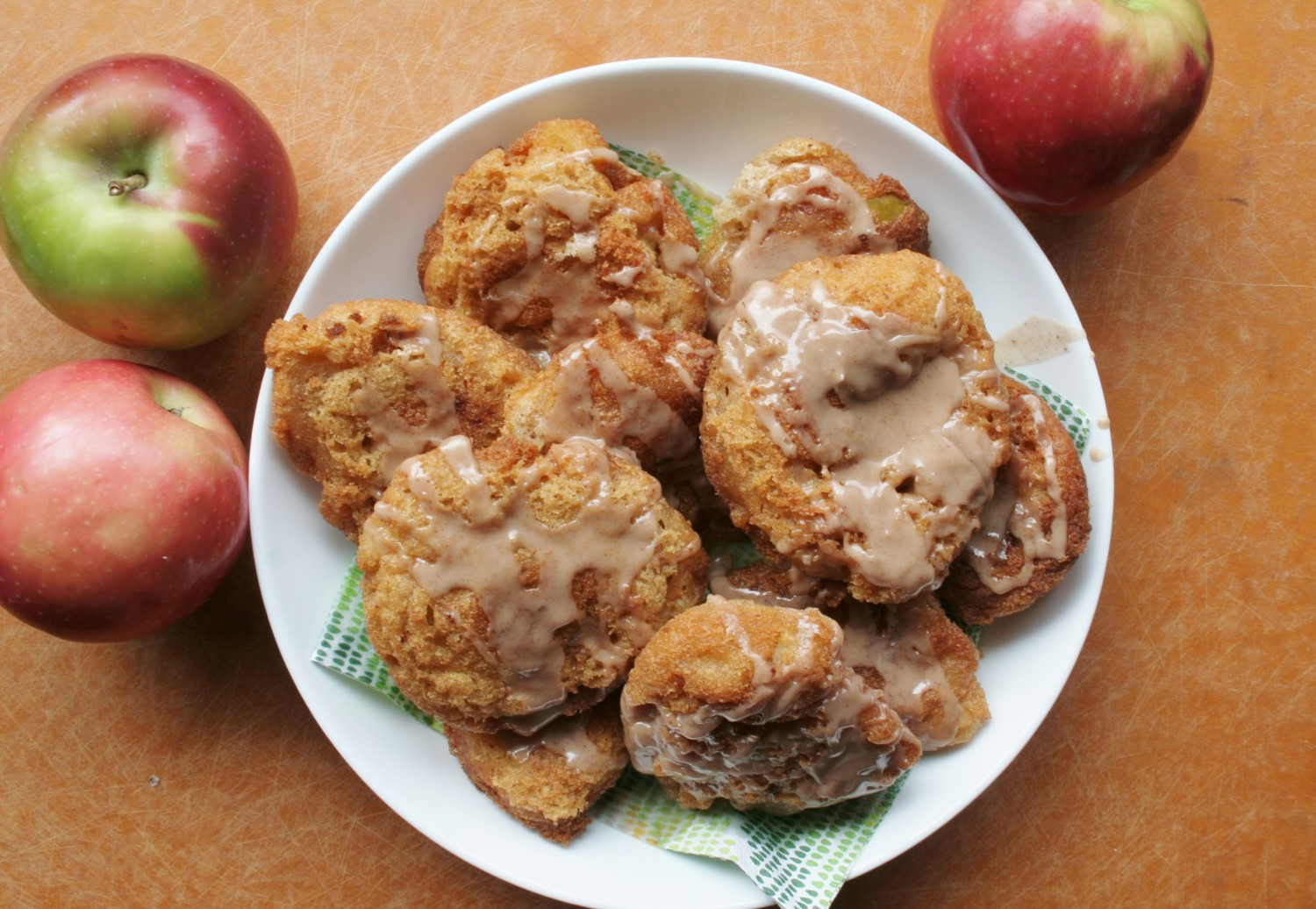 I added even more apple to this recipe than it calls for, the more the better as long as the dough is still sticking together.
What you need: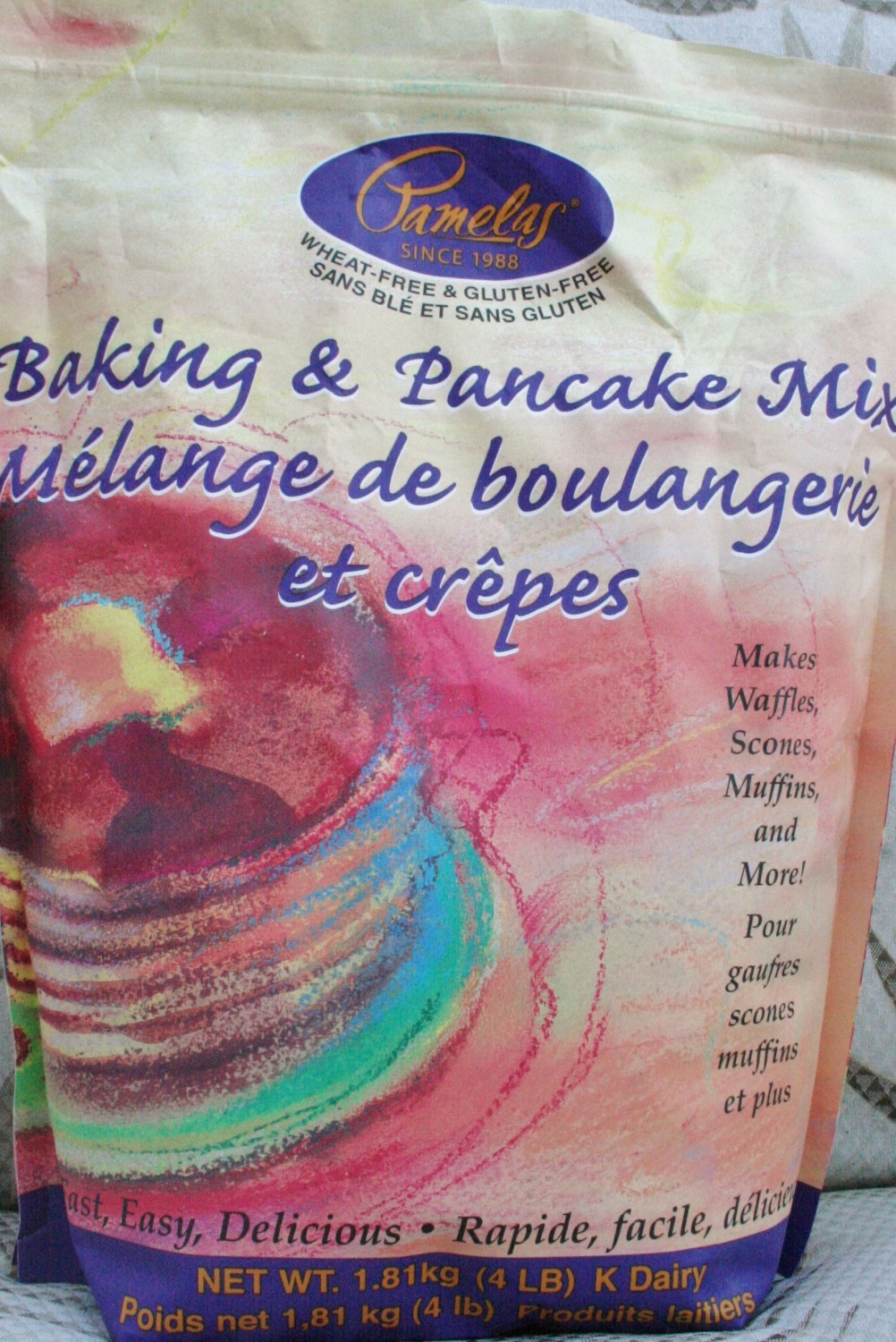 Fritters:
Olive Oil or Canola
2 tbsp butter
1-1/2 cups chopped apples
1-1/2 cups Pamela's Baking & Pancake Mix
1/2 cup sugar
1/2 cup milk
1 egg
1 tsp baking powder
1/2 tsp salt
1 tsp cinnamon
Glaze:
2 cups powdered sugar
1 tsp cinnamon
2 tbsp water
Directions:
In a large bowl, mix fritter ingredients (first 9). Mix well. Set aside. In another bowl, mix glaze ingredients and set aside. Pour 1 inch extra virgin olive oil in pan (heat until oil stays bubbly when food is added, NOT boiling). Drop small spoonfuls of mixture into oil, let cook about five minutes per side. Drain for a few minutes . Use lots of paper towel to absorb extra oil). Drizzle with glaze mixture.