20 Dec

(GoGo Quinoa Chocolate Chip Cookies, Enjoy Life Cookies, and Pamela's Chocolate Chip Cookies)
It snowed twice as much last night as they had predicted and our road is never plowed until about day 3. So I'm officially free to veg, watch winter movies, drink hot chocolate (I currently have a homemade almond milk white hot chocolate at my side:)) and dream up new blog posts!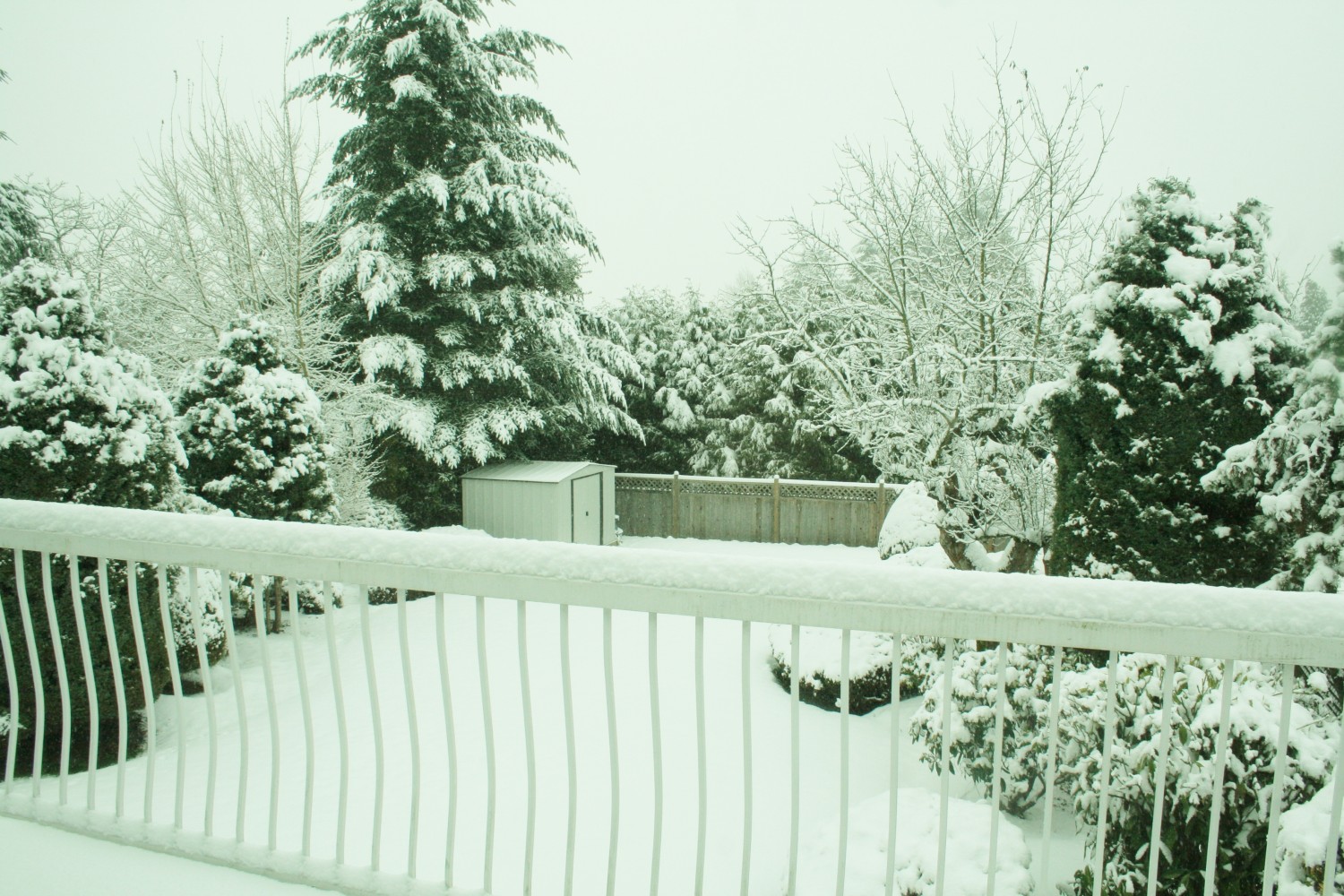 A good cookie was the first thing I tried to make gluten free and it was a total flop, along with the 5 attempts after that. I finally found an amazing recipe and it's been the one I go back to time and time again, it's a pretty darn good cookie recipe. If you have the ingredients and if you want to make sublime homemade chocolate chip cookies yourself, then that recipe is here.
I've also heard really good feedback about the Pillsbury Gluten Free Cookie Dough, but I haven't found it here in Canada yet. Please let me know if any of you guys come across it. A lotta times I just want to have something on hand in the cupboard for a tea time treat. I love Lucy's Chocolate Chip Cookies, I can completely control how many I eat, (cough, ok maybe I can't completely) They are just so addictive. Lately, however, I've been trying not to discriminate some of the other brands that are always popping up, because hey, maybe I'm missing out…? This week I munched and dunked 3 different cookies to see how the competition holds up. Let the battle begin!!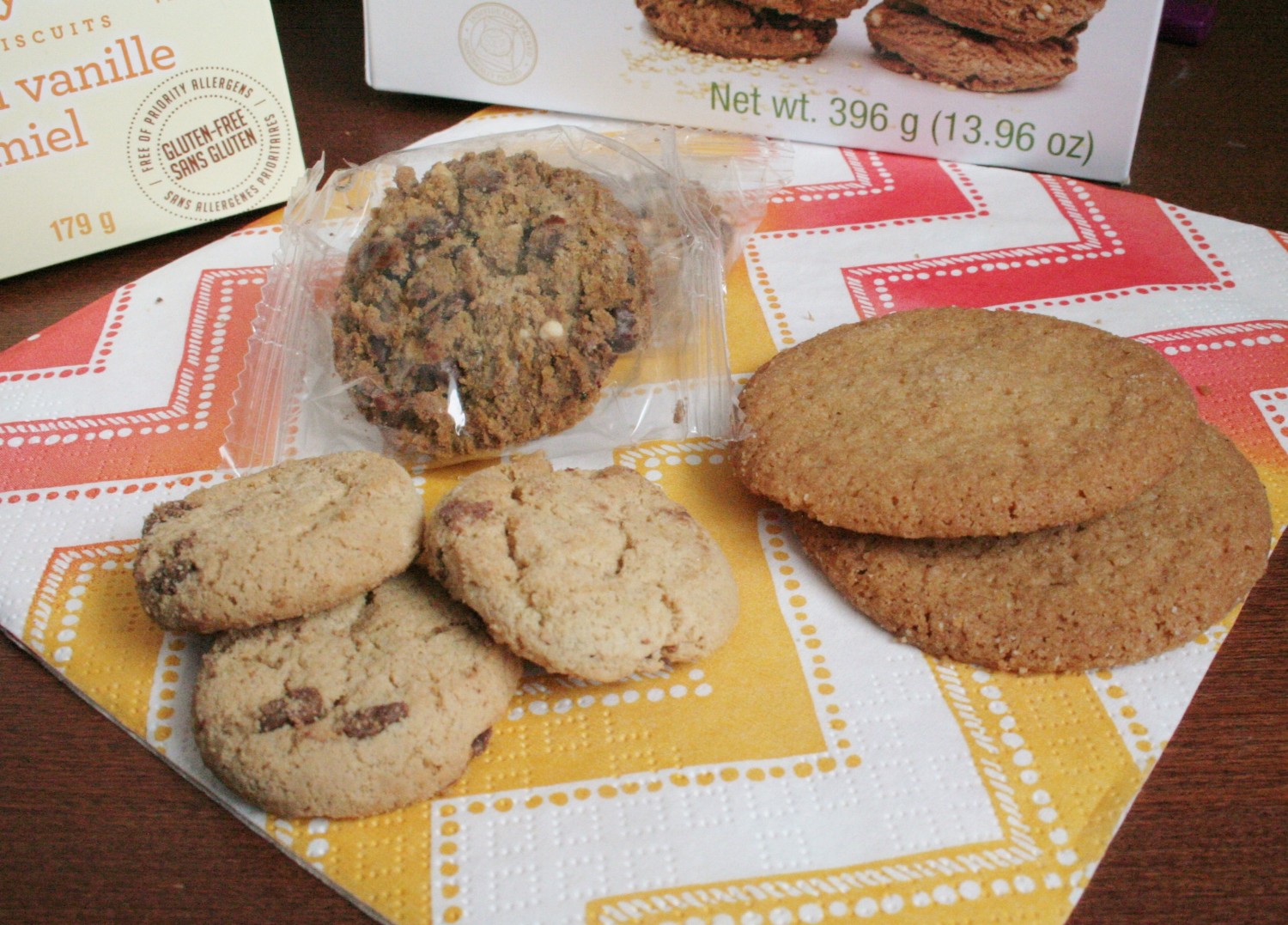 GoGo Quinoa Cookies, Chocolate Chip//Quinoa flour really is the first ingredient, and they're sweetened with Cane Juice, which I like, since I know, I know, white sugar is not a friend. Not a traditional cookie. I think of them as more a breakfast cookie. They are Vegan, (yay, no dairy). They have pretty awesome ingredients for a cookie and I was surprised when they actually tasted good! I have a couple with coffee and sometimes that's it for breakfast on rushed mornings. They are a bit dry to be considered a decadent treat.  I've bought these 3 times in the last while, so I guess I really do like them.
Enjoy Life//Vanilla Honey Graham Cookies//These are great. Dairy free, nut free, free of lots of things actually. Yet thank goodness, tastiness remains. Sweetened with brown sugar and honey, these cookies must be dunked and hold up well when doing so. The pack I happened to get seemed a bit stale, but otherwise I liked these cookies.
Pamela's Chocolate Chip Cookies// These ones are dairy free. I hadn't seen these before and since I love the Baking Mix, I had to try them. However these ones were my least favorite. I found them a bit stale and chalky with a bit of a preservative taste to them. And for some reason they had a strong peppermint taste which is weird since I didn't see mint in the ingredient list? Probably wouldn't ever rebuy.
Overall I like the healthy factor of the GoGo Quinoa cookies, and I really like the way they taste, they come individually wrapped so they are easy to pop in your bag for a snack when you are out and about, and they really do stop hunger pains for a good bit. I feel like they are good value too, you get quite a big box of cookies for about $6. The GoGos are in fact a GOGO for me and the clear winner of this Gluten Free Cookie Battle!! (However I will definitely continue buying Lucy's as well;)
So I think I'm done with cookies for awhile. Nah….cha! No way, cookie monster For Life!