27 May
I don't eat cereal very often, but I do love to have some homemade granola on hand to add to yogurt or snack on by itself. Its suprisingly easy to make and you can really add a lot of different ingredients depending on taste. It's also great to know exactly whats in the granola your eating..pure simple ingredients and of course, a whole lotta love!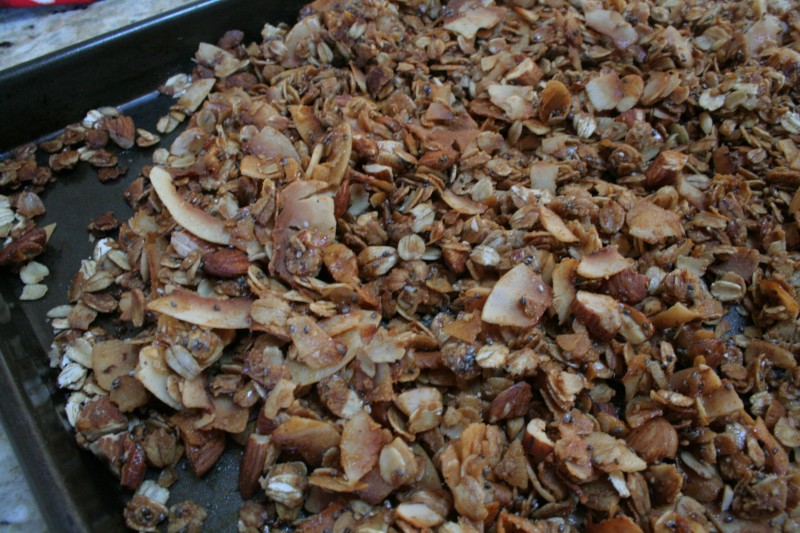 Add whatever you like.. I personally am nuts for coconut, yum, its a fantastic addition, and my fav nuts are almonds, you could add some ginger powder to add a real kick, hemp seeds for mega protein and magnesium, the superduper goji berry, cocao nibs, dried cherries, nutmeg, try different combinations…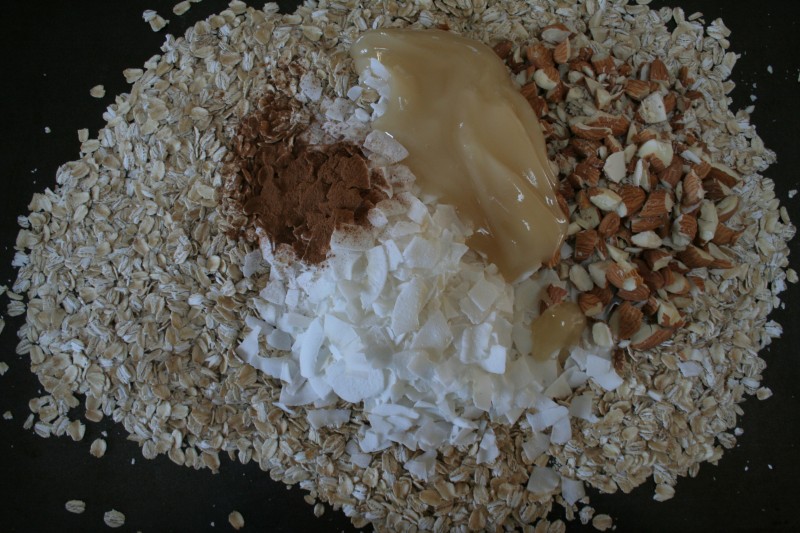 My Current Recipe
2 c Gluten Free Oats
1 c chopped almonds
1 c coconut flakes
2-3  tbsp chia seeds( for extra protein, fibre and texture)
1/2 c Honey
3 tbsp coconut oil or olive oil
sprinkle of cinnamon
2 tbsp flour (I used brown rice flour)
dash of sea salt
Mix dry ingredients together, oats almonds, coconut, chia, cinnamon, flour, sea salt, then add the honey and coconut oil. Once you stir that all up, spread onto greased pan, and pop in the oven at 350 degs for 15 min.s Watch carefully that is isn't burning at anytime. Take out of the oven stir it up and pop it back in at 280 degs for another 10-15 mins, take it out and if you like it really brown stir it up and cook for another 10 mins…Enjoy!!