28 Jan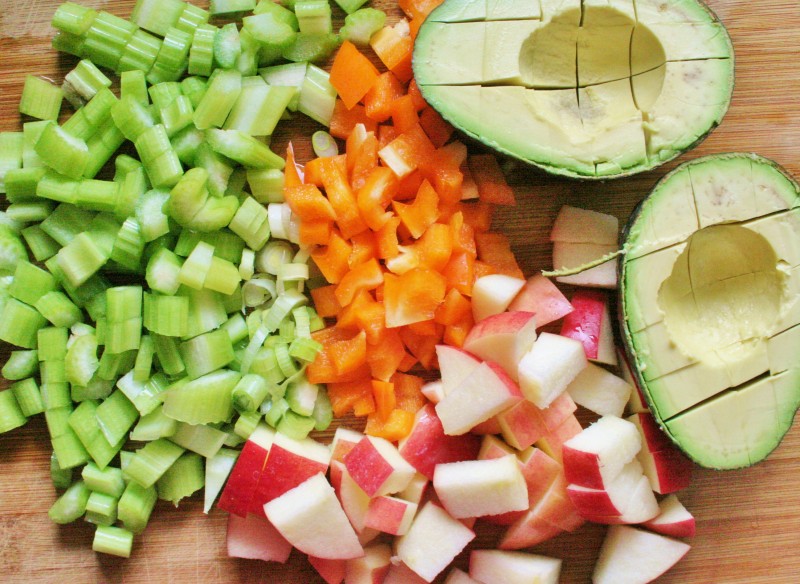 We're not huge on salads over here, maybe its because every time we eat out, the waiter delightfully tells me, 'oh gluten free, you can eat any of the salads!!'.  Thanks!
I think salad should be creative, or some kind of theme, say, Vietnamese, Mexican or Mediterranean, those are salads I can actually get behind.. More often than not though I'll cheat and drink a green smoothie instead to get my greens. However… scoop some salad into crispy lettuce or rice wrappers, and voila! I'm suddenly on board…I think it's because I love wrapping things.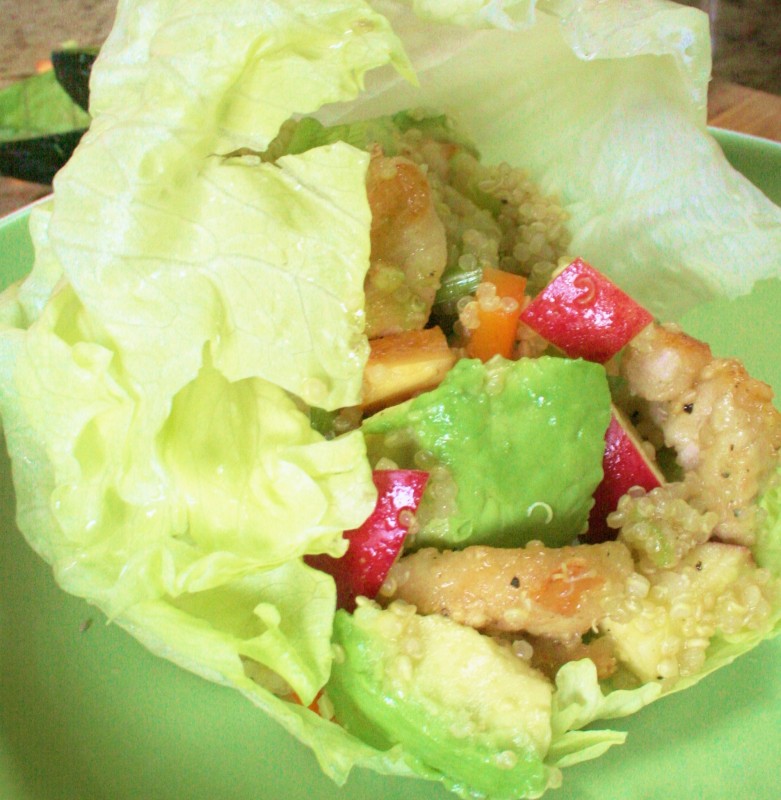 Giada's Feel Good Food cookbook (review here) reminded me just how much I love lettuce wraps and last month I was inspired to make a new gluten free wrap recipe. Lately, I make these without the chicken since the Quinoa has lots of protein but my husband loves the chicken version, it has a bit of a crispy coating. The veggies also add mega crunch.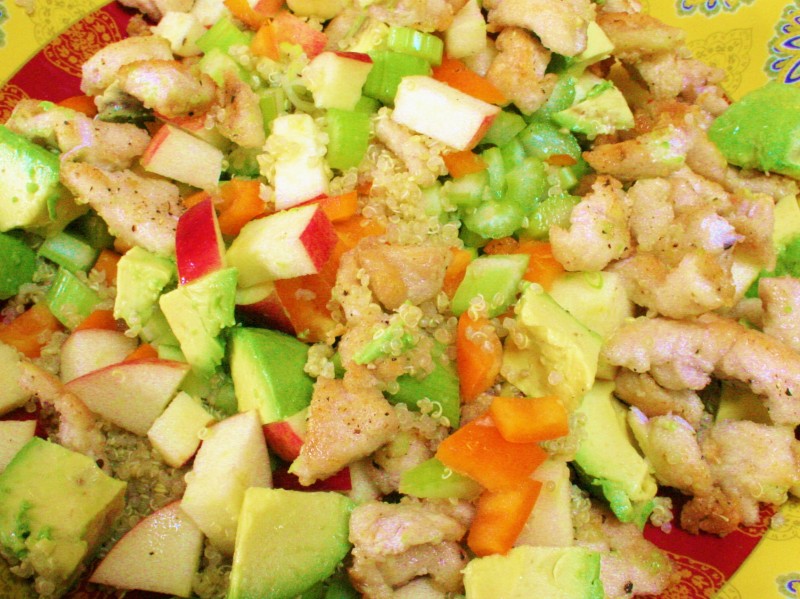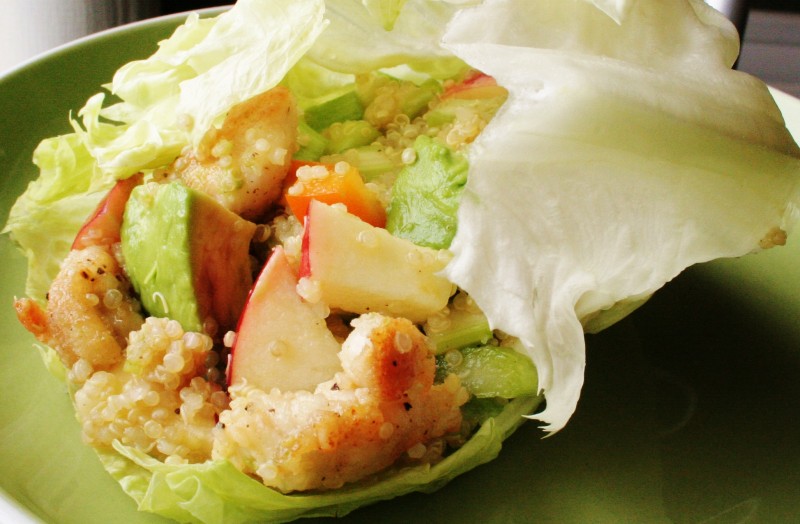 What I used: (this can certainly be customized use the veggies you like!)
-2 uncooked chicken breasts cut into bite size pieces
-2 tbsp tapioca flour
-2 tbsp cornstarch
-1 tsp garlic powder
-salt & pepper
-3 tbsp olive oil
-1 apple
-2-3 celery stalks
-1 bell pepper
-1/4 c Green Onion
-1 avocado
-2 cups cooked quinoa (cold or warm)
-1 head butter, iceberg or romaine lettuce (leaves separated)
– ¼ cup maple syrup
-2 tbsp dijon mustard
-2 tbsp Braggs Soy Seasoning or Gluten Free Tamari
Place chicken in a medium size bowl, add the flours, garlic powder and season with salt and pepper, stir until evenly coated. Add oil to a medium pan on medium/high and cook the chicken thoroughly.
Chop your apple and veggies into small pieces. Stir into quinoa, add chicken. Mix liquid ingredients together and pour over salad, stir to coat. Spoon salad into individual lettuce cups when ready to eat.