7 Jan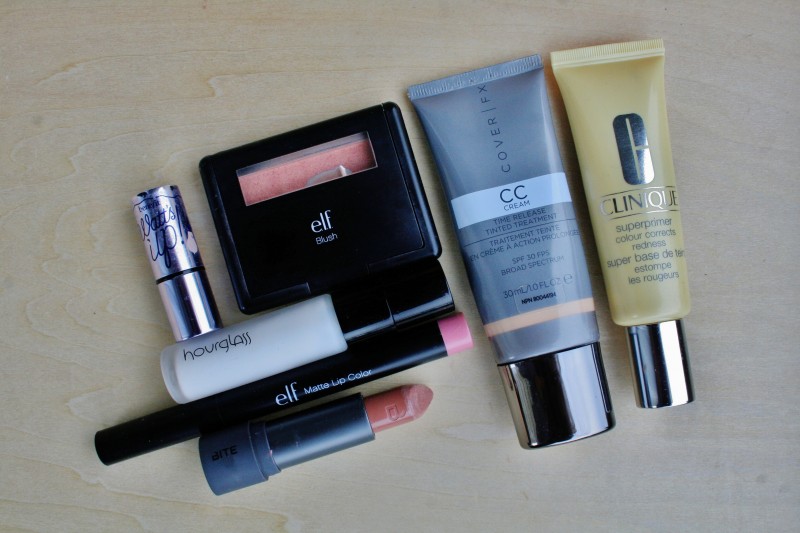 2013 Gluten Free Beauty Favorites!
Don't you just love watching/reading 2013 Favorites! I get a bit lost at times when reading through all my favorite blog's daily picks, but with Best of 2013, you know your getting the reel deal on what's worth investing in. So without further ado, here are my makeup and skincare items that I adore, couldn't live without, would most certainly have on a desert island, and have used every single day of 2013! I've really tried to pare things down here. Most of these products are a bit more natural, good for you products.
Makeup Favorites:
Hourglass Veil Mineral Primer// This is a very thin mineral primer that helps slightly reduce redness and create a flawless canvas for foundation. You only need the smallest bit in key areas to make your makeup last long into the night. It is pricey, however, you can initially buy the travel size one to see if you like it. Which I happen to think you will:)
Clinique Superprimer colour corrects redness// I love putting this on my chin, and nose area, it really helps correct the redness and adds warmth, unlike other correcting primers I've tried that are either too sheer or leave your skin a weird greeny/blue colour.
Tarte Maracuja Creaseless Concealer// This is the only product that I don't have a picture of as I am currently out and in need of a refill! This concealer is the best concealer I have ever tried to date. Truly doesn't crease, is so luminous yet still high coverage, so it is perfect for under eye and blemishes/red areas. It's just a fantastic product that I highly recommend.
Bite Beauty Luminous Creme Lipstick in 'Salut'//  Love this lipstick's antioxidant ingredients. Hey, I want my makeup to work for me! I ended up choosing this shade because I can wear it on it's own and also blend it on top of bolder lipstick colours, so its a practical color to start my Bite collection.
Elf Matte Lip Color in Natural// If you like a totally matte, your lip colour but better lipstick, you will like this one. It lasts and it's so easy and quick to apply. Three dollars. Yep.
Cover/FX CC Cream// I love supporting this Canadian company. This CC cream has a dewy foundation finish, spf 30!!! and they happen to carry the perfect match to my skintone, no easy feat. Warm the product up a little on your hand before applying.
Benefit's Watts Up// I used this so so much this year. It makes glowy, luminous skin so easy, just dot it on top of your cheekbones, nose, lips, it's not splotchy or too white.
ELF Blush in Candid Coral// Oh how I love this perfect peachy colour, and I love the price.
To check out my 2013 Favorite Yummy Gluten Free Products click here.
(Disclaimer: A lot of my picks here are labelled gluten free, a few are not, these companies have informed me aside from the ol~ cross contamination possibility, they do not contain gluten ingredients. However like always, please do your homework and varify each time your purchase something, that it is in fact, Gluten Free, as formulations change frequently.)